You can always feel the glow when this next Superstar comes out to the ring. Naomi has been in the WWE for the past couple years. Let's get more in detail with this Superstar and see if you will feel the glow after!
She started out as being 1/2 of the Funkadactyls, and yes, that is how it is spelled, basically started off as a cheerleader that would dance for Brodus Clay, when he would head down to the ring. She then started to compete in the Divas division with her other half of the Funkadactyls, Cameron. 
Currently, she hasn't had much going on, other than she was in the Women's Money in the Bank, but did not win. Although, she was bad ass as the Women's First Royal Rumble, she fell on a group of people and her feet never touched the group and she walked on the railing and used a chair to keep from getting her feet from touching.
She is also apart of the Women's Revolution, as well as many women who are on both Raw and Smackdown Rosters. She was the only one that had the Smackdown Women's Championship belt glowed
Naomi is actually married to Jimmy Uso and she is a step-mother to his two kids. She has also been apart of Total Divas, she has been there since the first season.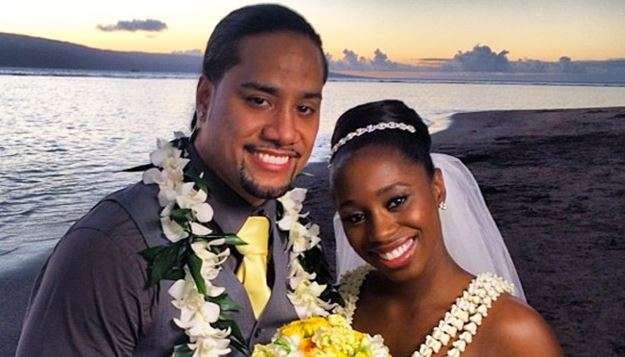 Here is some of the titles or matches that she has won:
WWE Smackdown Women's Championship – 2 times
Wrestlemaina 34's Women's Battle Royal Winner
Next Wednesday, we will talk about the Raw roster, some say it might be GLORIOUS.