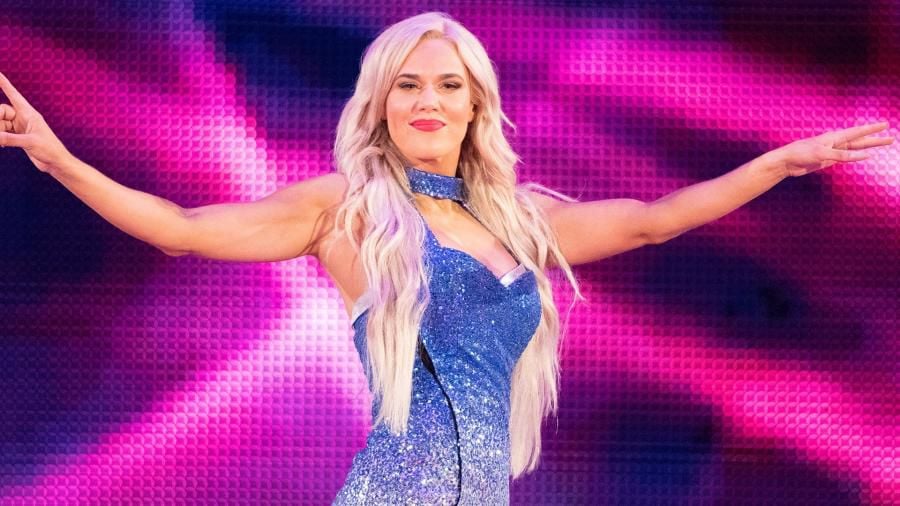 This day is Lana Day. She is one of the newer superstars that became a wrestler. Her husband, Rusev, is also a WWE Superstar. She would stand by his side, just like how Maryse does for the Miz.
I figured I would pick a wrestler, that to me, doesn't know how to wrestle very well. Most of the Superstars have been wrestling for years and years, however, Lana doesn't even have a background of wrestling. She was just used to promote Rusev.
She has only been in the company since 2013 ish. I know that wrestling is very difficult to do, so when the first draft came into play, we were all excited to see how Lana would wrestle, just because we have saw Maryse wrestle and become Diva's champ in the past, we wondered the same thing with Lana.
Boy, were we wrong. Her very first match was a championship match against, the current Smackdown Women's Champion Naomi. If anyone has seen Total Divas, you will know that Lana wasn't going to have any more matches after the lost against Naomi, but because she went to Twitter and wined about losing, she was granted another match.
And another, which she lost all three times. At this point, if the WWE Universe agrees, Lana needed more work in the ring, but she also needs to know that just because you have a pretty face and great microphone skills, doesn't mean you can wrestle, just like that and be good.
I'm sorry for those who actually like Lana, but if you have only seen her in the WWE, you have no idea how she is like on Total Divas. Some of the other Women's Division have called her out on that she can't wrestle as good as she says she does.
She hasn't one any titles, yet, but I have a feeling, the WWE writers might just put a belt on her, just to see how the crowd reacts. I think she is better as a manager, not a wrestler. If she had more of a background of wrestling, she might be a little bit better, but her background is basically modeling, singing, and making movies, basically being a celebrity.
Next week, I will go back to the Raw roster and pick another Superstar of the Week!