I've decided that until I can get back on track with the WWE Recaps, I will post once a week of a different Superstar. This week will be Raw and next week will be Smackdown. 
Zack Ryder has been in the WWE for quite some time. He is known for his 'woo, woo, woo' chants.  Currently, we haven't seen him as much, lately.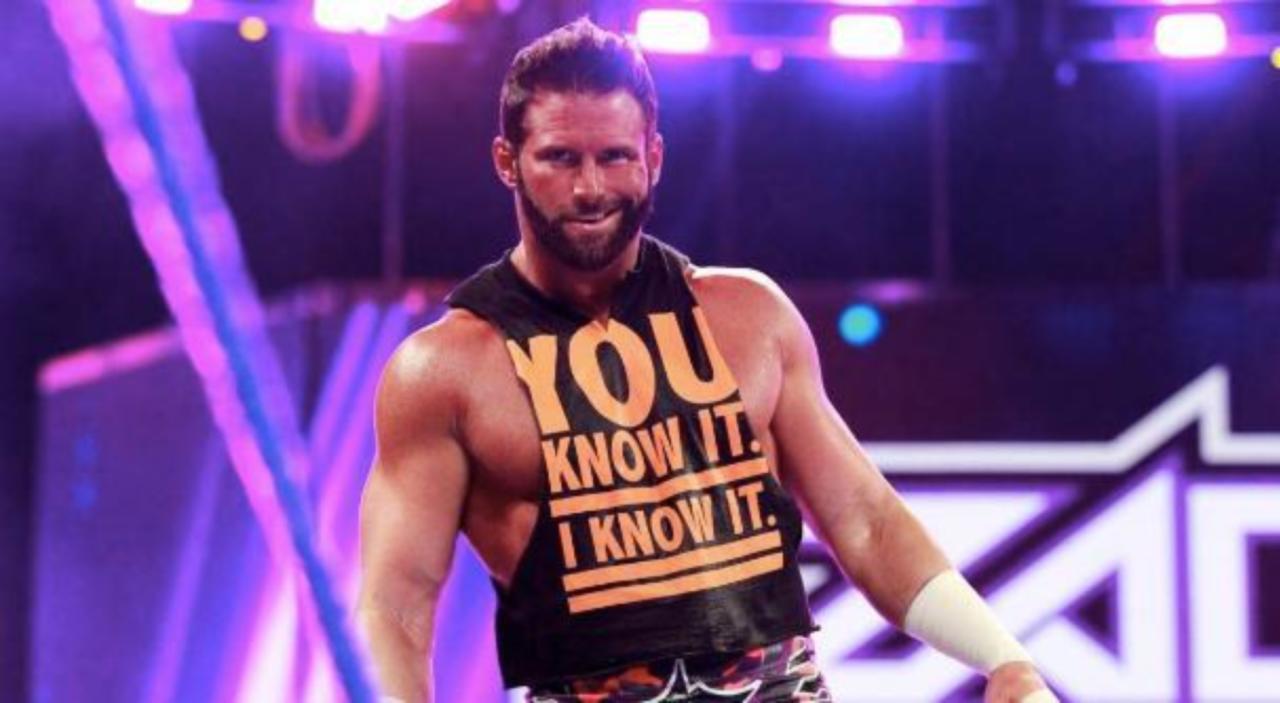 He is one of those wrestlers who was given a weird catchphase, but it as become popular in the past years it's been used. Kinda like the Miz 'awesome'. Annoying to hear, but very catchy.
This Superstar has one the following titles in WWE:
WWE Intercontinental Championship – 1 time (2016)
WWE Tag Team Championship with Curt Hawkins – 1 time (2008)
WWE United States Championship – 1 time (2011)
So, he hasn't had much of a Championship luck as other Superstars do, but hopefully, Vince will want to give him a bigger push. He almost had another Tag Team Title, with Mojo Rawley as part of the Hype Bros, but unfortunately, Ryder had gotten injured and was out for several months after.
At this point, it doesn't seem that Ryder has been pushed very much, like every other Superstar, he is currently in a feud with his ex Hype Bros partner, Mojo Rawley. He did have a match for the next contender for the United States Title, but he wasn't successful.
As much as I love this Superstar, I have a feeling that he will be released soon, due to him not getting a big enough push. Worst comes to worst, he might end up like all other former Superstars.
Anyway, lets get down into his personal life. Something that I didn't know about Ryder, was that he was suffering from and overcame cancer that was in his foot and spread to his lungs, back when he was in high school.
Ryder is also a big fan of Ghostbusters and started to date Laurel Van Ness, who is also a wrestler, not for WWE.
If you want to see Zack Ryder, he also has a YouTube channel where he currently vlogs. It's called Long Island Iced Z, Ryder started the series to promote his character on WWE. Unfortunately, he hasn't had a new video in over 2 years.
If you haven't checked it out, click this link here: https://www.youtube.com/user/LongIslandIcedZ/featured
That's a wrap up from the 'Woo Woo Man'. Next Wednesday, keep an eye out for the Smackdown Superstar of the week. once a month, I will surprise you with a WWE Hall of Famer of the Month. Since the month of May is coming to a end, keep and eye out in June for that!