In Minecraft, there are a lot of mobs. I'm going to be talking about the animal mobs and telling you what they are in the game for, or if they are just there to make the game more playable. Let's begin!
Cows: These were the first animal mobs that you will see in the game. They are everywhere! Which is a good thing if you are looking for beef, leather, or milk. The only thing that really sucks is that they are not ride-able. However, if they get on fire, they can cook your meat so you don't have to waste any coal doing it. If you get two cows together and feed them both wheat, they can mate and create a little baby calf.
Sheep: Another animal mob that you will see many of, but you definitely need, if you are looking to make a bed. Sheep only used to prove wool, but now, they do provide meat. You don't even have to kill the sheep just to get wool. You can shear them, instead. You can also dye the sheep whatever color you would like and they will produce that same color, as long as you don't kill them. Pig: Pigs were the first animal that you could ride. As long as you had a carrot on a fishing rod, you were good to go! However, I think that it is the most difficult way to travel. Pigs are good for getting pork and you can also get them to mate with carrots.
Chicken: When I first saw a chicken in Minecraft, I seriously thought it looked like a duck. A lot of people get confused whether it is a chicken or a duck. The chicken can lay eggs every 5 minutes, you don't even need seeds to make them mate. You can use the eggs, that they drop, to also spawn them. They also drop chicken and feathers, when killed.
Horse: A lot of Minecraft players were very excited when this animal mob came out. We were finally able to travel by another animal other than a pig. Of course, you need a saddle, with sucks because you can't craft it, you have to go out and find one. You can put armor on the horse, to protect them whenever you ride them at night. and in order to mate them, you need golden apples. Once you tame them, they are yours or other peoples to use. Make sure you have some lead, they tend to wander.
Donkey: Another animal mob that you can ride, BUT the difference between the horse and donkey, is that the donkey can carry a saddleback, or chest. The only downfall is that they are very slow, but if i had to chose between a horse and a donkey, I would chose a donkey no matter what because that it can hold more items.
Llama: These were added last year, on the console. I haven't had enough time to actually play or use these, but I do know that if you hit them, they will spit at you and you will get damaged. You also need a saddle, but the best part is that you can have a lot of them follow you, if they are attached to a lead. I believe that these also carry saddles, but don't quote me on that.
Squid: One of the more useless animal mobs. They only give you ink sacks, which is only really needed if you wanted to make a book that you can write in. You can attack them, they will just squirt ink at you and swim away. They don't attack you or make you lose damage if you touch them.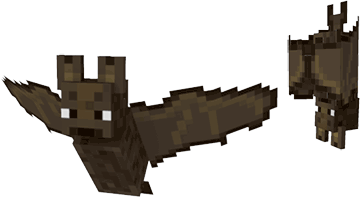 Bat: This is the only animal mob that I know really doesn't do anything, like at all! The only good purpose of the bat, is to let you know that you are near a cave. That is also the only way to find them, is in a cave.
Parrot: You can actually tame these and if they are on a music block, they can sing. That's really all they do. You tame a bird to basically sing. I believe you can tie them to a lead, but I'm not 100% sure.
Wolf: This animal you can tame and it will follow you around like a lost puppy dog. You can even make them sit and stay in one place, if tamed. Be care if you try to kill them, if they aren't tamed, that wolf and other wolfs that are in the area, will all attack you at once. Plus, you can have as many as you want, they will protect you from everything, except Creepers.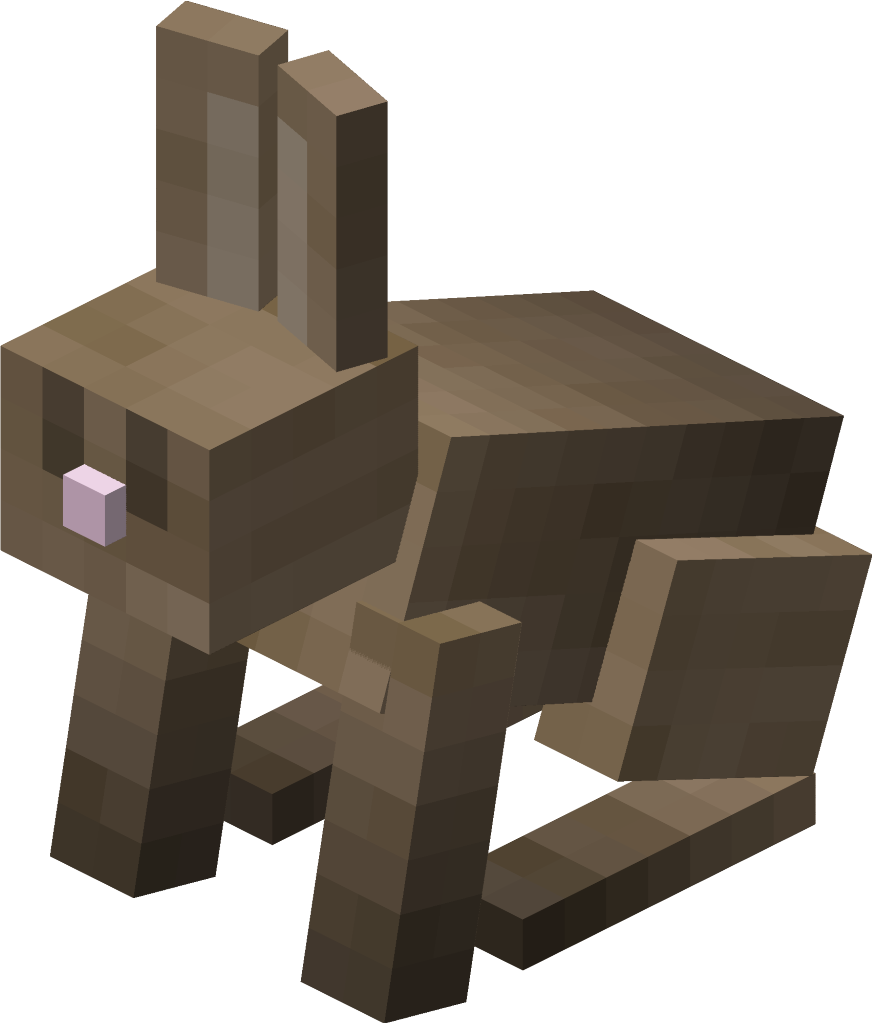 Rabbit: These little creatures are very fast, if you approach them. I believe that they can be tamed by carrots. If you kill them, they will drop either a rabbits foot or it's skin.
Ocelot: The closest thing we will get to a cat, but you can tame them with fish. Only if you can catch them, they are very fast. I'm not really sure if they drop anything because I usually don't hang out in the jungle part of Minecraft.
Mule: Mules are the other animal mob that you can ride. You can carry a chest, but they can't wear any armor, unlike donkeys and horses. A lot of people will say that donkeys are better that mules, but mules speed is a lot better compared to the donkey. I don't know if they drop anything, it might be leather.
So that are all the current animal mobs in Minecraft for the console version. If they add any new ones, I will do an updated post on the newer ones. Here you go!